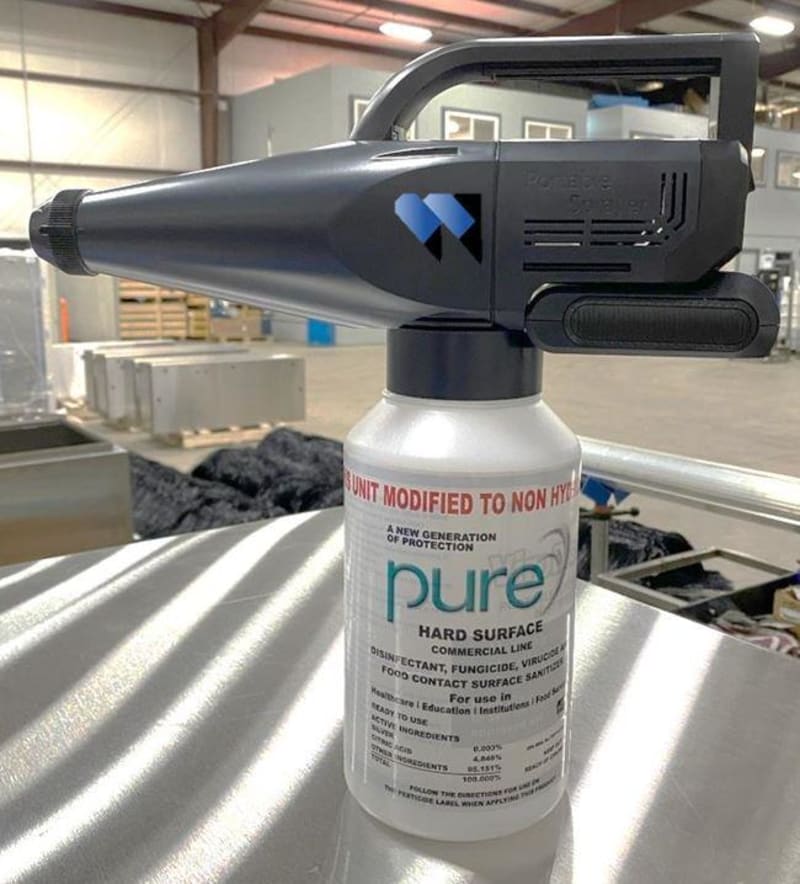 Portable Mister
WHILE SUPPLIES LAST!!
The ViroBlaster is the ultimate portable mist sprayer solution that delivers maximum productivity with an attached battery. Designed to quickly, easily, and effectively dispense disinfectants, sanitizers and deodorizers. Users can easily disinfectant without having to start-up a larger misting system.

 Quickly and easily sanitize your space with the use of PURE Bio disinfectant.
 Adjustable spray nozzle emits formula at range from 0-150ml per minute
 Coverage of over 16 feet with a spray distance of over 9 feet
 Heavy duty bottle with ½ gallon capacity
 Fully charged battery will provide 30 minutes of run time
 Includes rechargeable lithium ion battery and charger
Configured for use with PURE Hard Surface Disinfectant.